News
VoiP Products
We are manufacturing state of the art VoIP products.
New designs for our next generation ATAs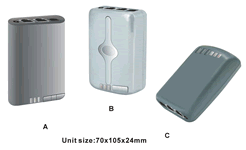 Please visit the product category DVB-T for a comprehensive range of DVB-T TV antennas.
Hong Kong Electronic Show 2004: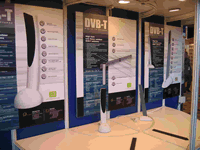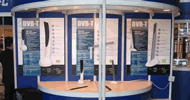 Our booth at the HKES 2004

Satellite Signal strength meter

SM-05 Sat-meter
Sat-Meter SM-05

Handheld portable Satellite Signal Strength Meter


Analogue Meter for easy readout


LNB voltage measurement up to 25 VDC, Voltmeter


LNB current measurement up to 500 mA, Ammeter


Buzzer for acoustic signal strength monitoring with on/off switch


Frequency Range 900 – 2,050 MHz.


13/18 V switch for testing of both polarization


22KHz signal generator for testing of high band frequency


Highest input sensitivity and accuracy through MMIC Technology


Active 2 stage power amplifier 18dB


Built in integrator for Broad Band Frequency scanning


Easy measurement with logarithmic regulated RF amplifier


LED indicator for horizontal or vertical polarization


Can be used as Stand Alone meter powering the LNB or in Loop Through operation with satellite


RX powering the LNB


Built in rechargeable battery pack for powering LNB


Automatic recharging and regulating circuit built in, shortcut protected


Automatic charging when connected to SRX


Most rigid Metal Cabinet for field use together with carrying case


Compact design size 150x56x120mm


Weight 880g including rechargeable batteries.


Packing in white box


Designed in Germany for best performance


Product Data:

Model SM-08 with additional DiSEqC monitor and generator will be released soon